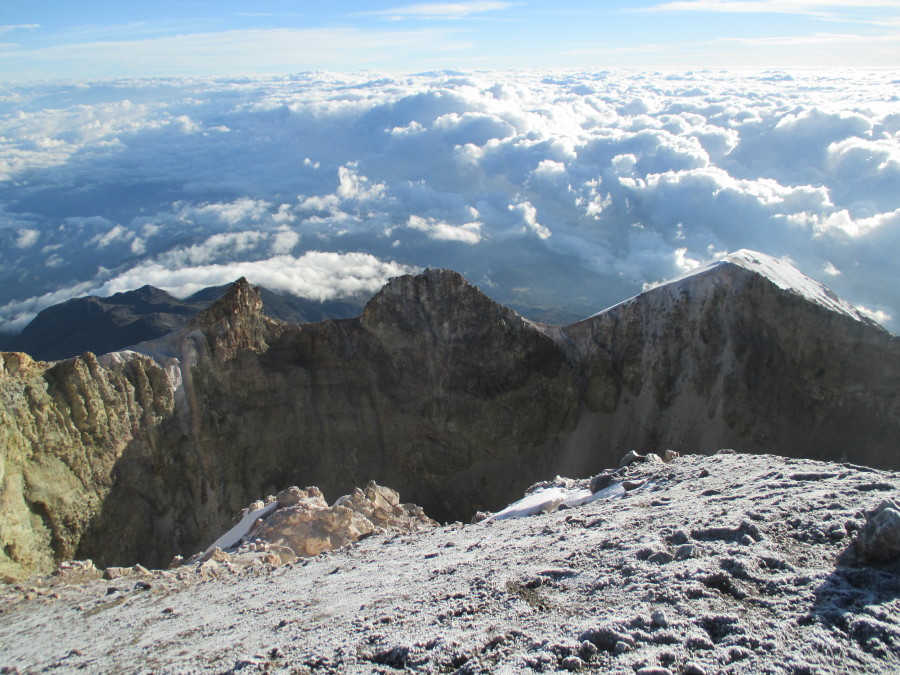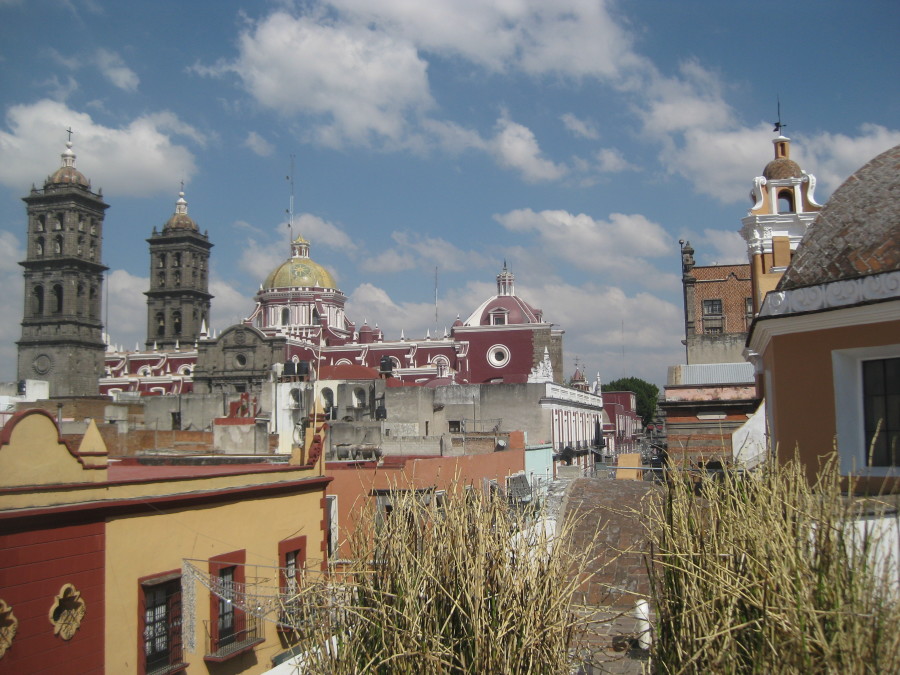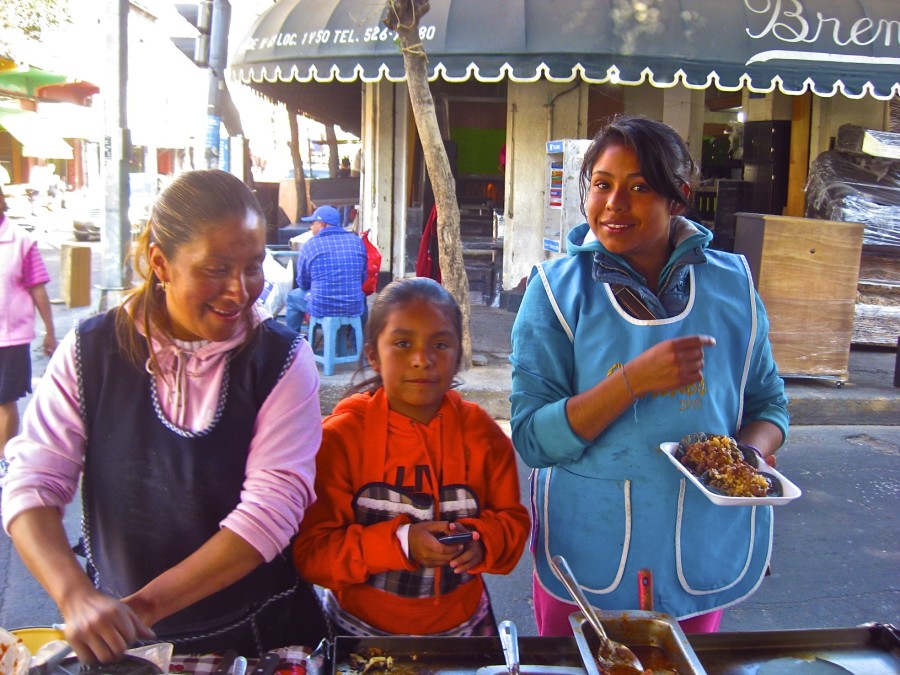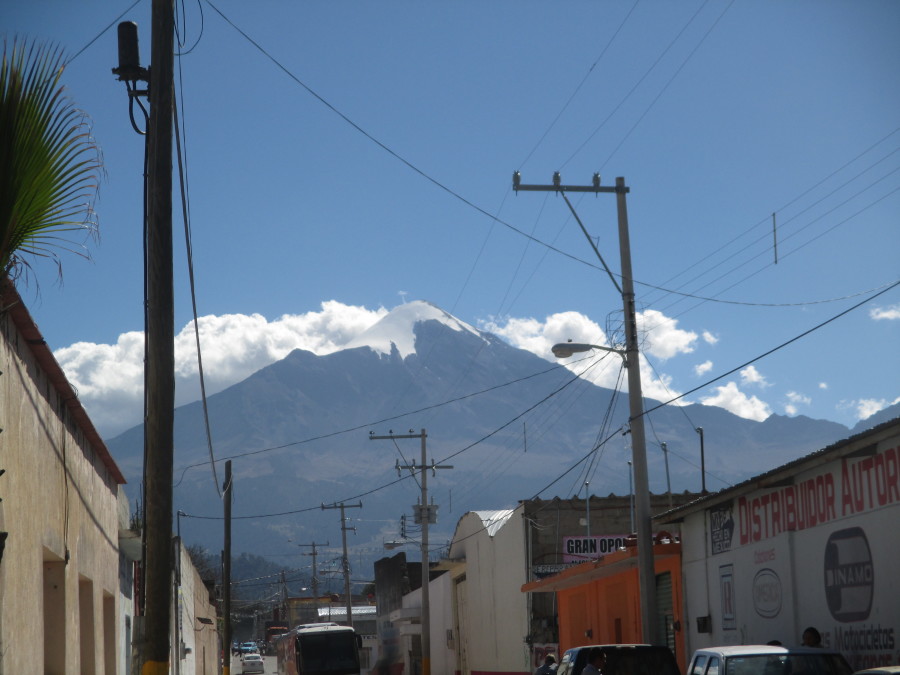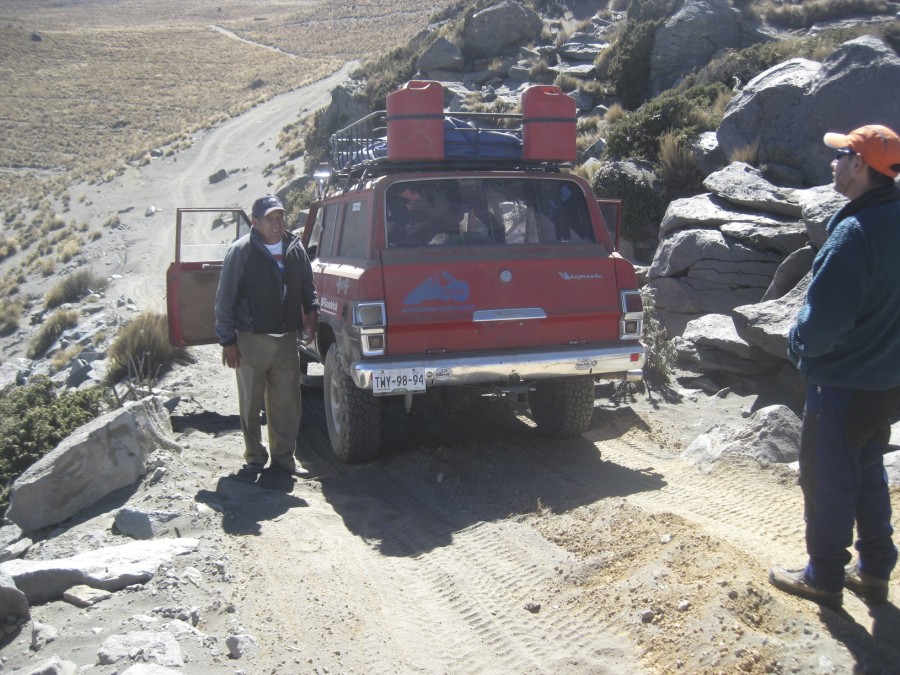 Getting to Tlachichuca (village used as an overnight launch point prior to your 4 x 4 trip to the refugio) is about 4 hours or so.  Approximately 2 hours from Mexico City Airport to Puebla and 2 hours from Puebla to Tlachichuca by bus which I took for very little cost.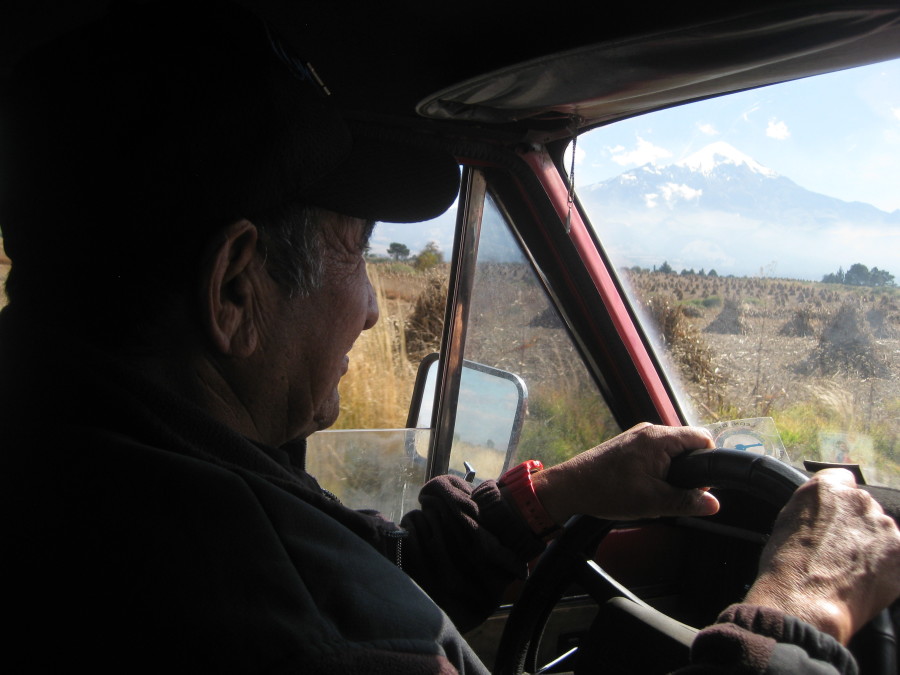 The trip is an eventful one.  There are a couple of great options for lodging and transport from Tlachichuca to Piedra Grande Hut along with your guide service.  This trip in a vintage Jeep with Joaquin was a nice memory through farmland and constant views of the challenge ahead.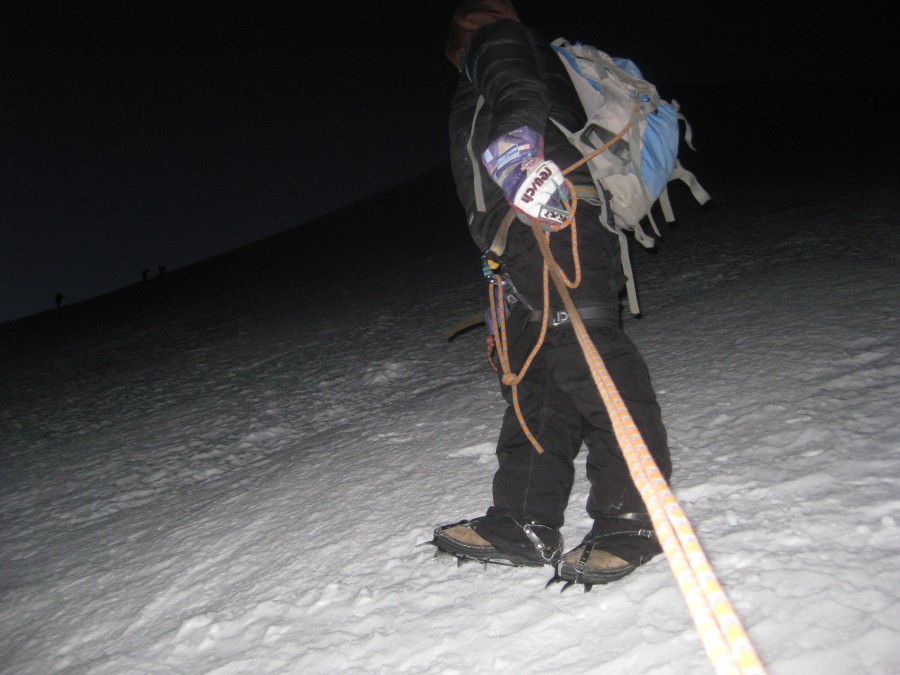 Although not technical, the haul to the peak requires crampons, an ice axe, and good cold weather gear to help you add and subtract warmth as needed based on cold and exertion. It's advised to use common sense mountain safety with a rope and harness as some crevasse danger has been reported on the glacier recently.  This mountain provides for an excellent high altitude challenge for those perhaps not at an expert level of technical skill sets.  Without proper training and a reasonable level of mountaineering experience it is not a mountain to climb without an experienced guide.  Physical fitness is extremely important as this is not something one should undertake without being in very good shape and a solid training program months in advance of the attempt.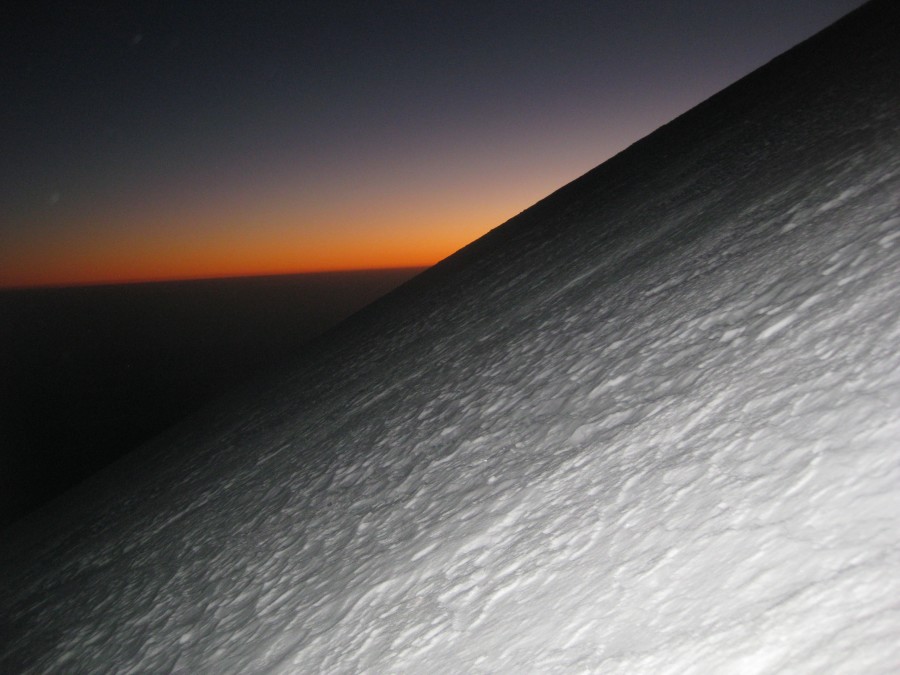 Sunrise at 17,000 feet during the ascent on the Jampa Glacier.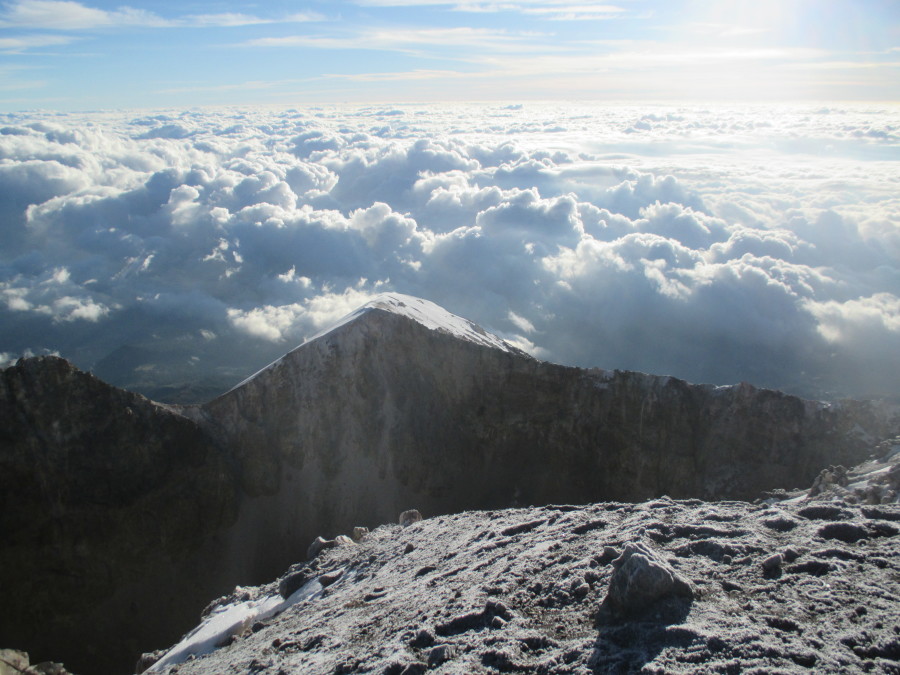 Well, that was kinda worth it!  Looking into and over the crater at the summit!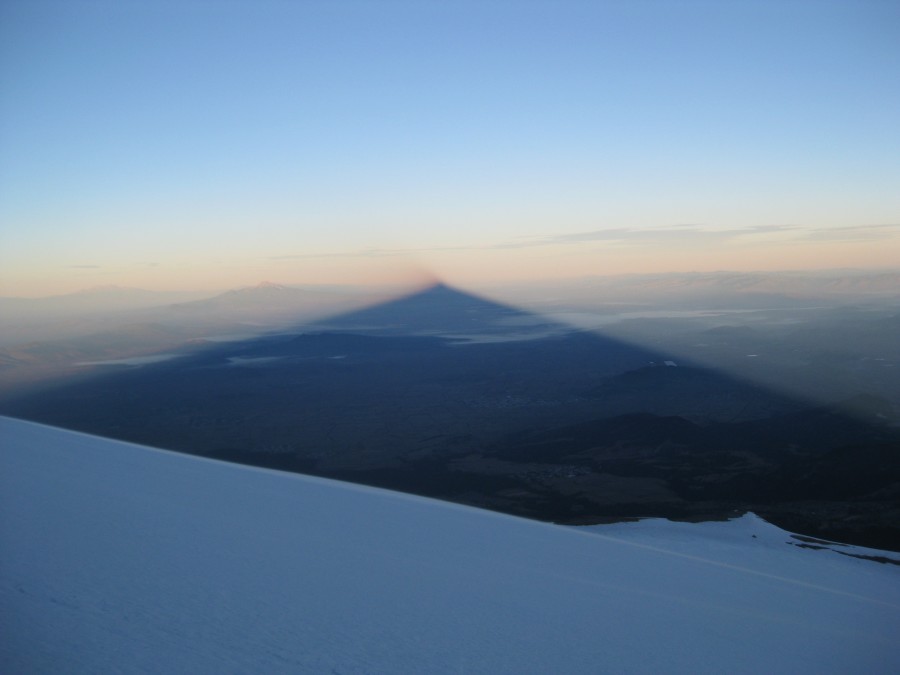 The mountain's shadow seems to go forever.  Mt. Orizaba at 18,000 + feet is a a behemoth freestanding volcano so the shadow is a big one at sunrise.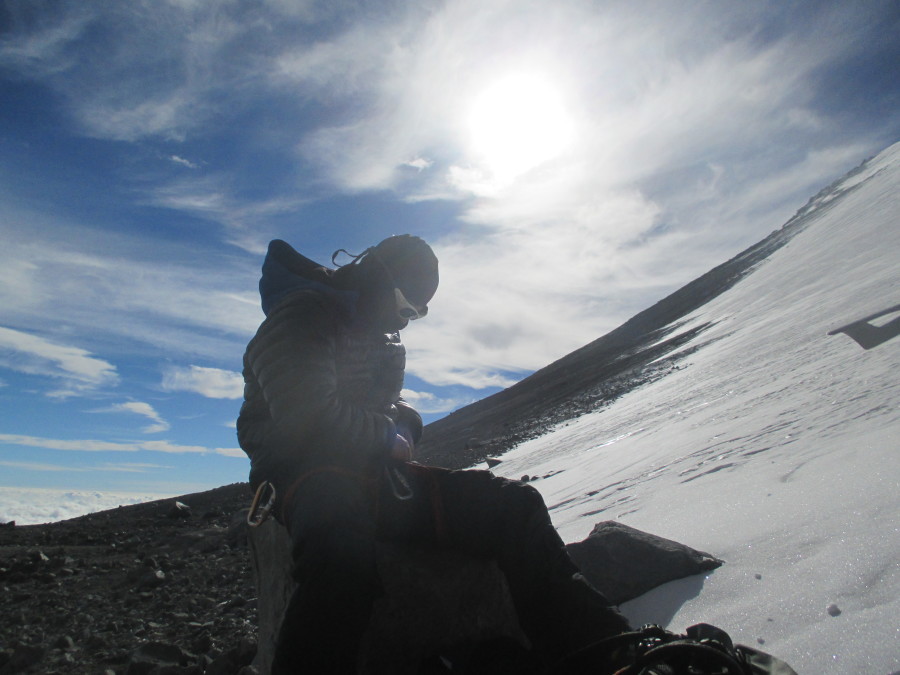 Up and then down…it's about a 1:00 AM start with the descent getting most people back to the refuge by 10:00 AM – 1:00PM.  Not everyone makes it.  There were about 20 people making an attempt when I did and only about 1/3 made it before realizing that it's a very taxing ascent to 18,400 feet in such a short period of time.