We try not to use the phrase "trip of a lifetime". It sounds too final as we plan to travel to as many places as we can, for as long as we can, hopefully for our "lifetime". But if there is a trip that is close to our top experience thus far, it is Tanzania. For two pretty adventurous, active, and animal loving travelers it was heaven. Our trip included a hike to the summit of Mt. Kilimanjaro, Africa's highest peak and the tallest free-standing mountain in the world, followed by a guided safari on the Serengeti. Although usually averse to guided tours, there is one way to do this trip: with a guide service. It is required for hiking Mt. Kilimanjaro, and let's face it, trying to navigate your own way through the Serengeti isn't something for a novice especially if you don't want to miss out on the beauty of the scenery and wildlife. We used Destination Tanzania Safaris, and at the end of this post we share how and why we chose the guide service that we did.
After more than 24 hours of travel, we were greeted at Kilimanjaro International Airport by the owner and members of the guide service. Our trip started out with two nights at Ilboru Safari Lodge in the city of Arusha. On the day before we started our hike, our climbing guides met with us at the hotel to check out our gear, and to answer any questions that we had. The next day we set out on our six night, seven day hike!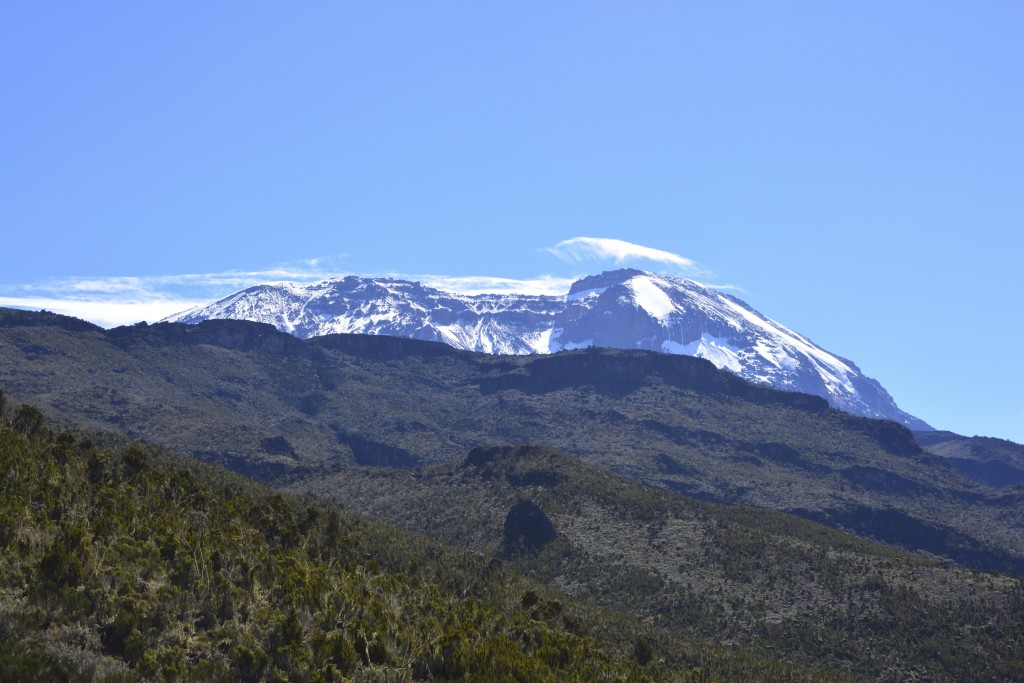 The mountain from a distance. Doesn't look too difficult, right? The truth is that anyone who is in reasonably good shape can summit Kilimanjaro. There is no technical experience required. The altitude can pose problems for some people, but honestly, you won't know until you try. It is important to discuss the best route with your chosen guide. We chose the six night, seven day Machame route for a couple of reasons: it is the most scenic, and it gives appropriate time to acclimatize. This is important for everyone, but especially for us given that we live at around 1100 feet above sea level (summit is 19,341)! Some people that we became acquainted with took medication to help prevent problems. It's called Diamox (acetazolomide), and several people said it was useful and had no side effects other than having to urinate more (it's a diuretic). That one side effect is the reason that we both chose to go without. We did have it with us in case we got into trouble, but the thought of having to pee more on a seven day hike, in cold temperatures, was not appealing.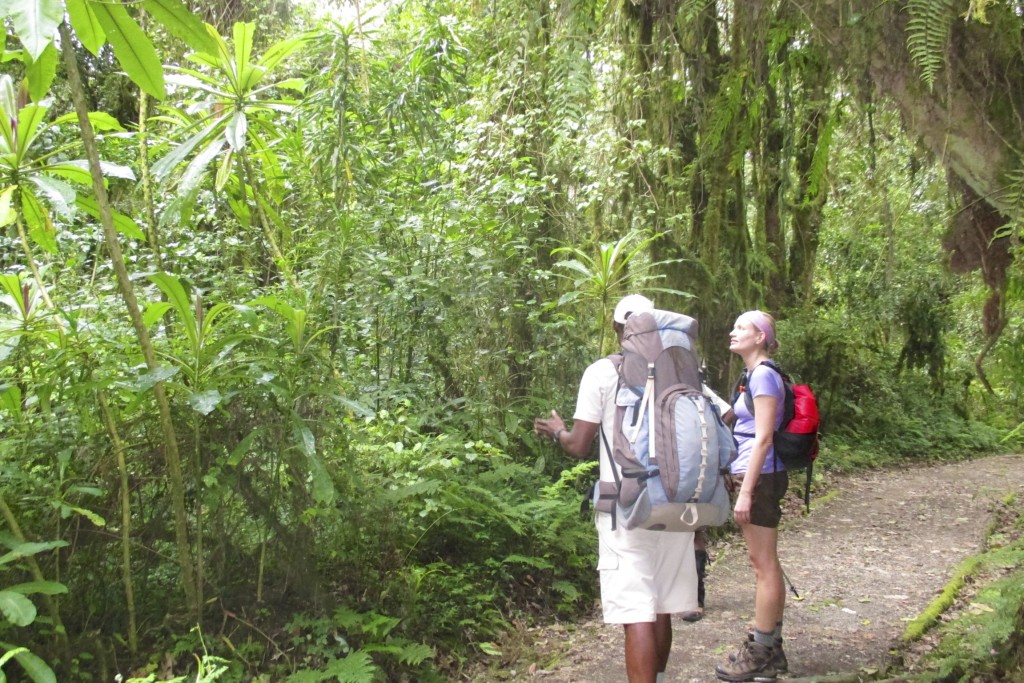 Starting out on our 6 day hiking adventure with a lesson on some of the plant life in the rain forest. The first day was a hot, sticky one. You will see the "changing of the seasons" as this post goes on…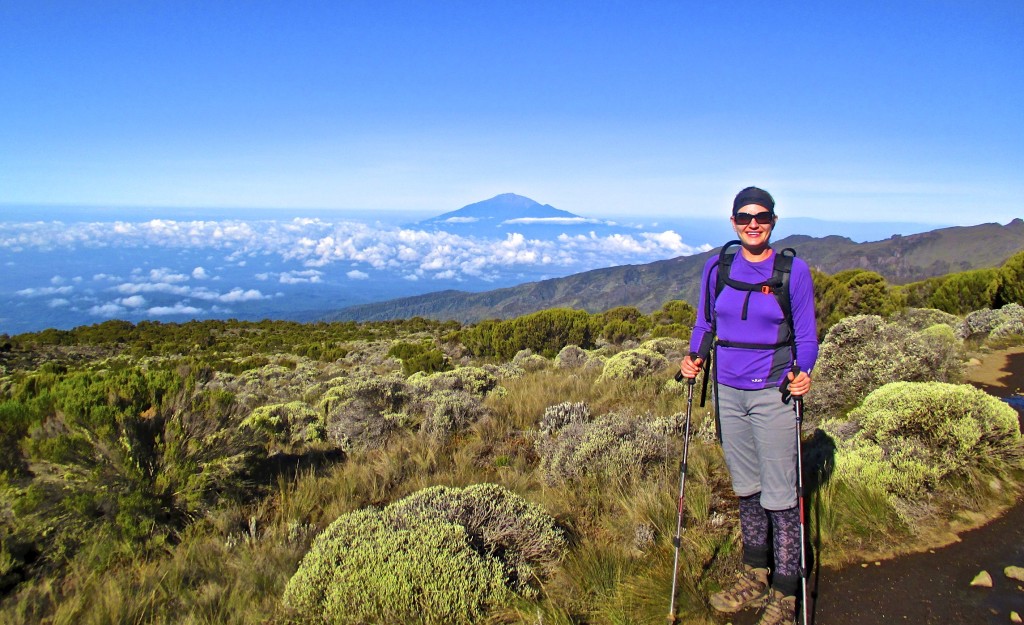 Mount Meru in the distance (14,977 feet). The topography is starting to change on the way up Kilimanjaro.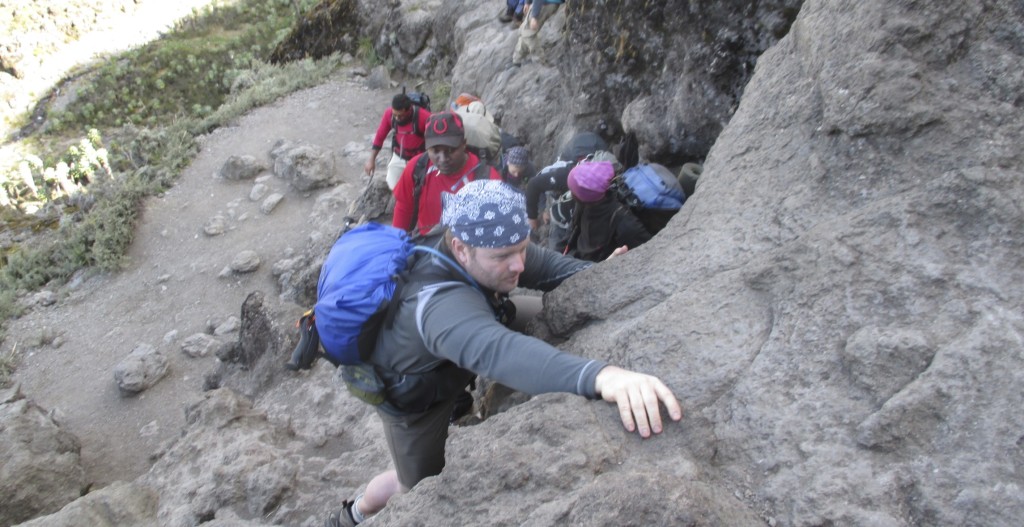 Wade climbing up Great Barranco Wall, also known as "Breakfast Wall" as it is the first thing you do on this climbing day. This was the only area of the entire trek that required "scrambling".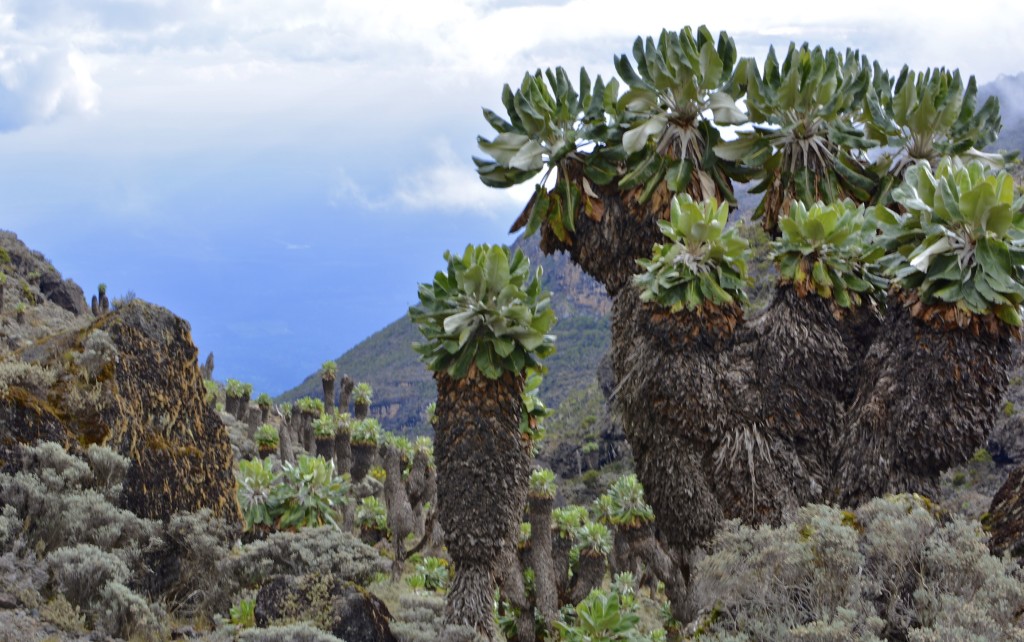 Senecio plants, or giant groundsels, are native to high altitude zones of East Africa. We walked through a forest of these beauties.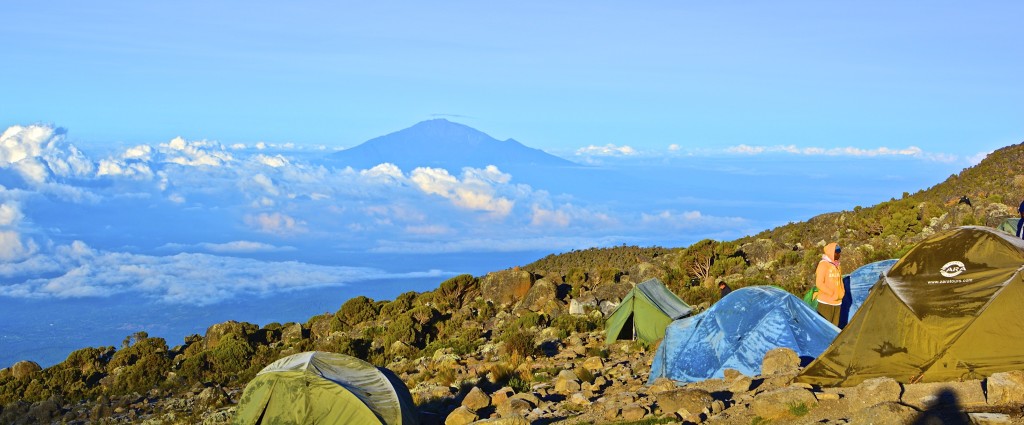 One of our campsites, with Mount Meru in the background. The air is getting thin, and the landscape more desolate.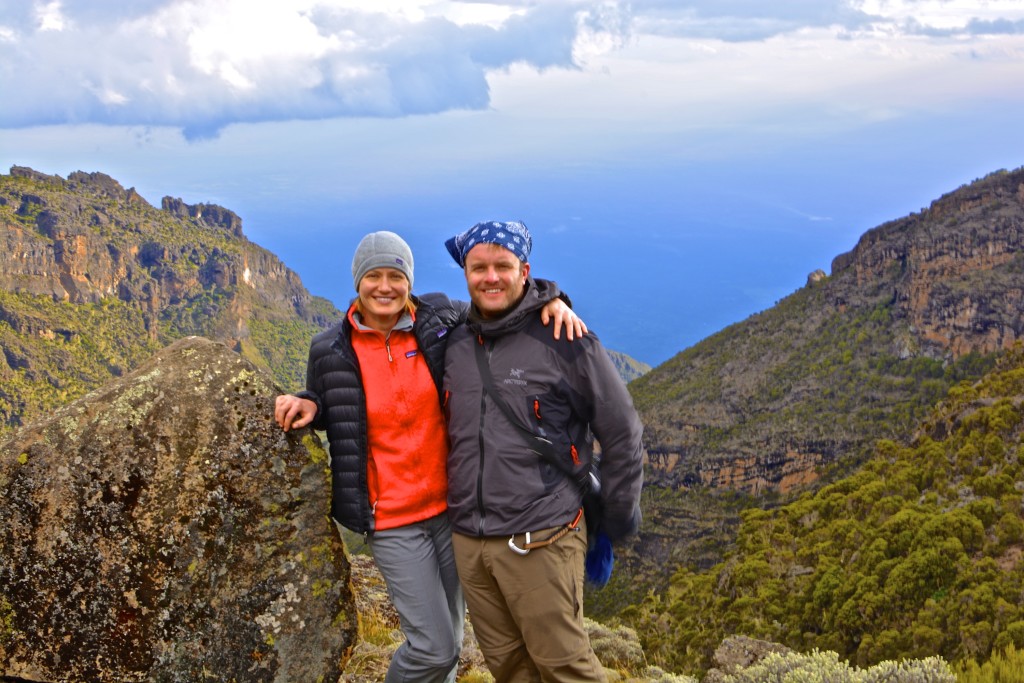 Taking time for a photo at the most beautiful campsite in the world! Tricia is smiling again after suffering from her first taste of altitude sickness-a headache after climbing to approximately 15,000 feet. It subsided pretty quickly after descending to our campsite at around 13,000 feet.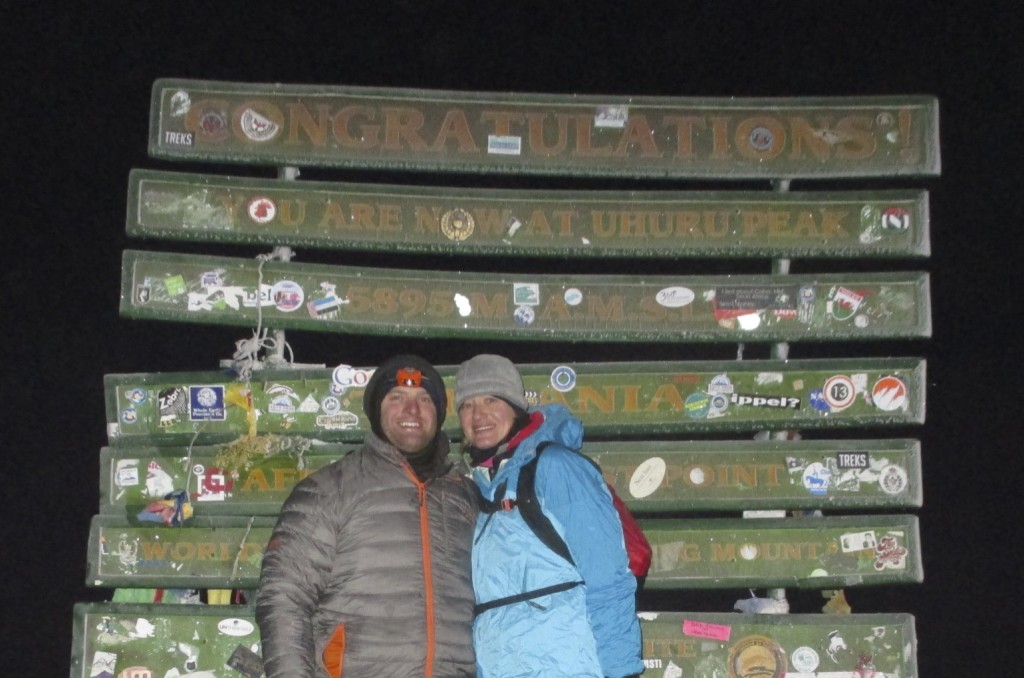 We made it!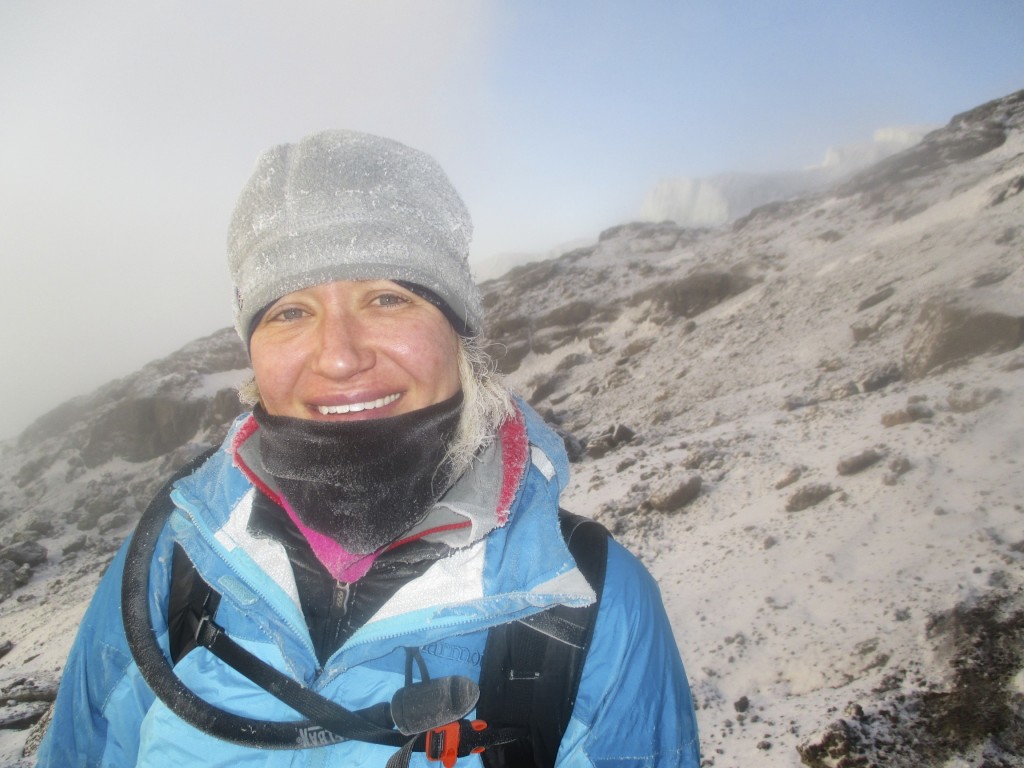 The weather up here is just a little bit different than on day one!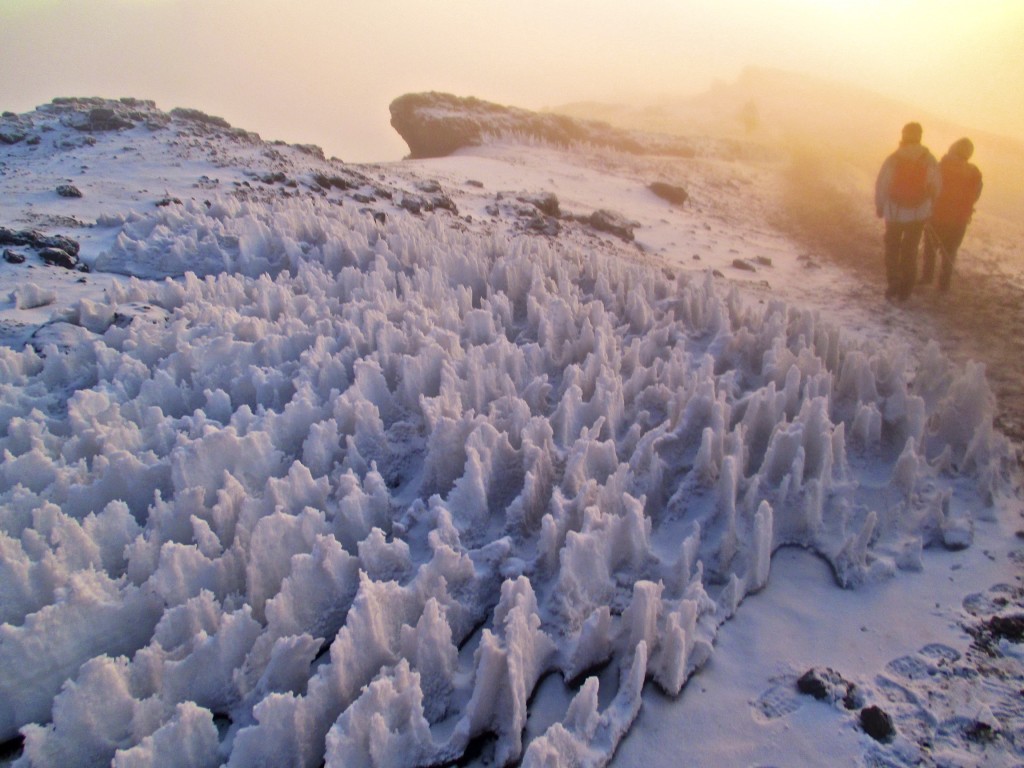 Dry glacier at the summit.
We left our campsite (around 15,000 feet) at midnight, and set out to reach the summit (19,341) at sunrise. Mission accomplished!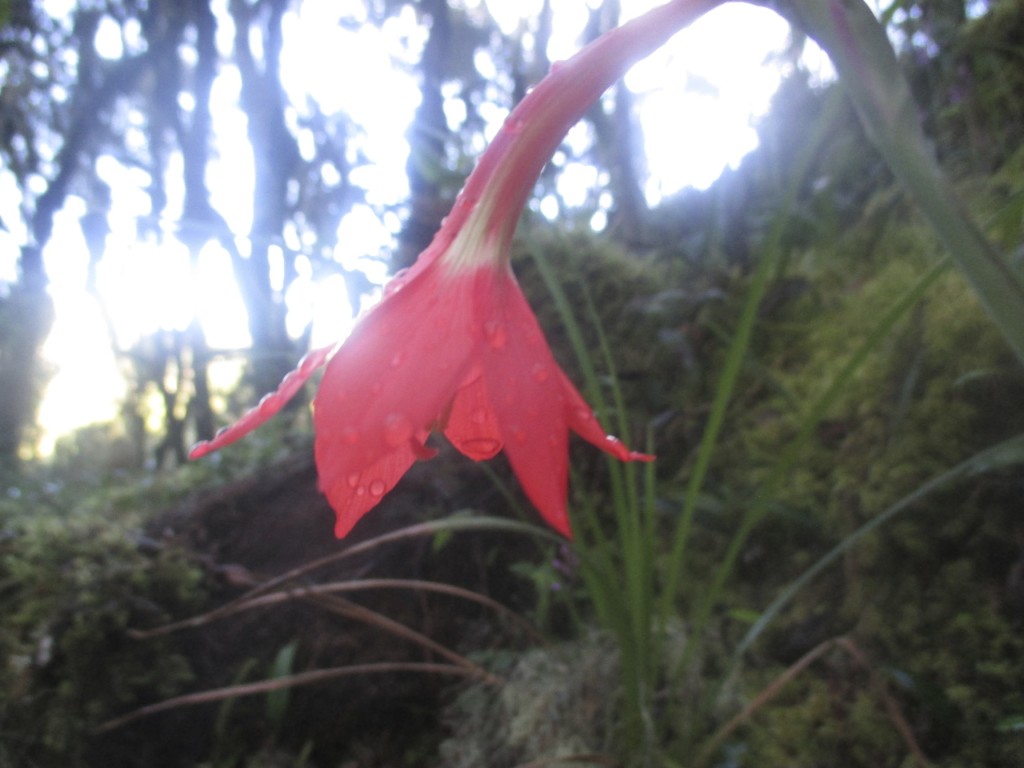 The flora in the rain forest (this is on our descent) was spectacular.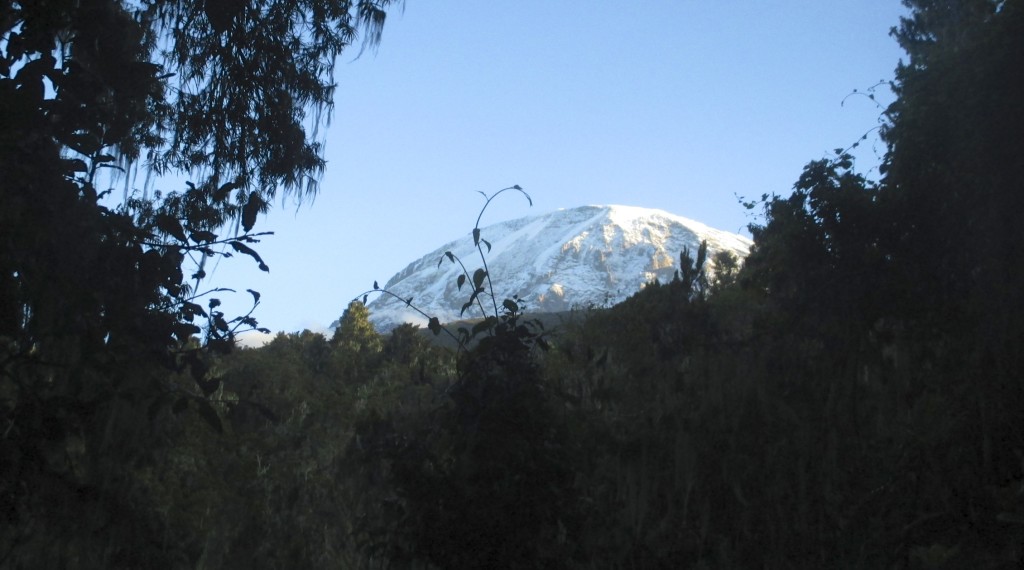 A view of the mountain on our descent back into the steamy rain forest. It was hard to believe we were up that high less than 24 hours before!
It is safe to say that we have never, ever been so eager to have a shower after seven days of hiking! We traveled back to the Ilboru Safari Lodge for an overnight stay before beginning our five day Safari in the Ngorongoro Crater and Serengeti National Park.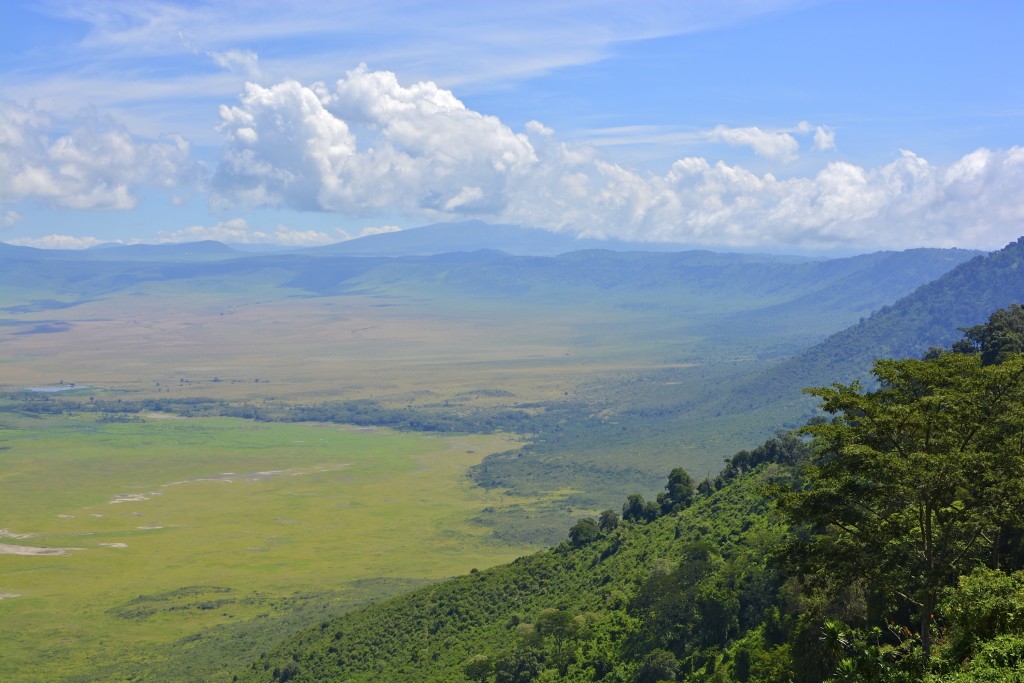 Ngorongoro Crater Conservation Area-the world's largest volcanic crater (8,292 sq km)-home of approximately 25,000 large animals.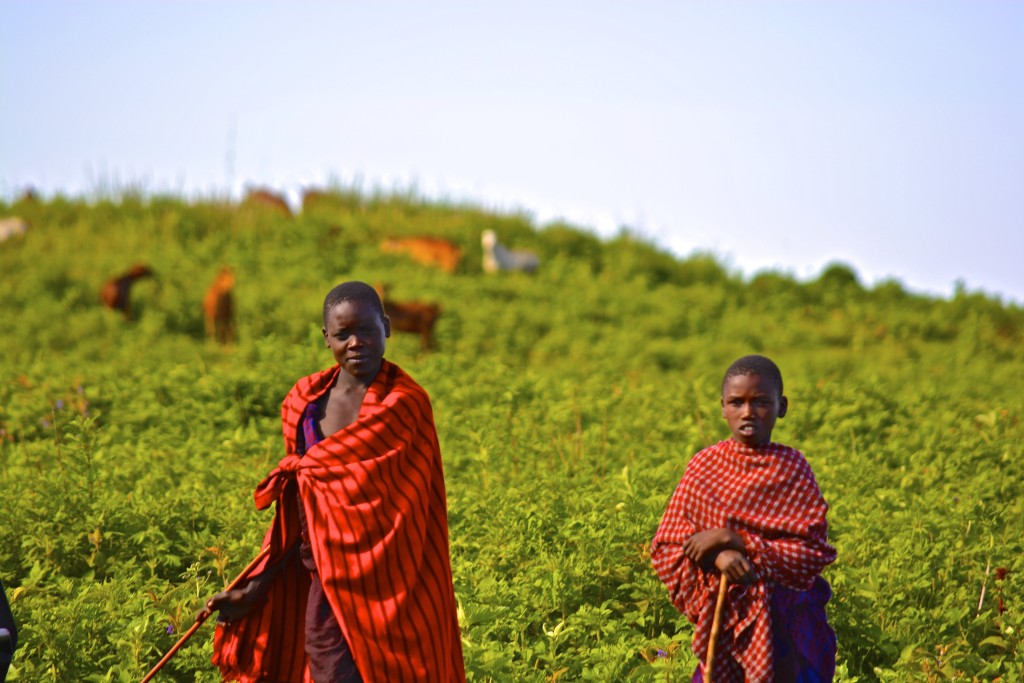 The Maasai people are native to this area. These children were out tending to their livestock. Our guide, Ayubu, told us that the Maasai determine one's wealth based on the number of cows that they own. The children that we encountered loved waving to us and having their picture taken.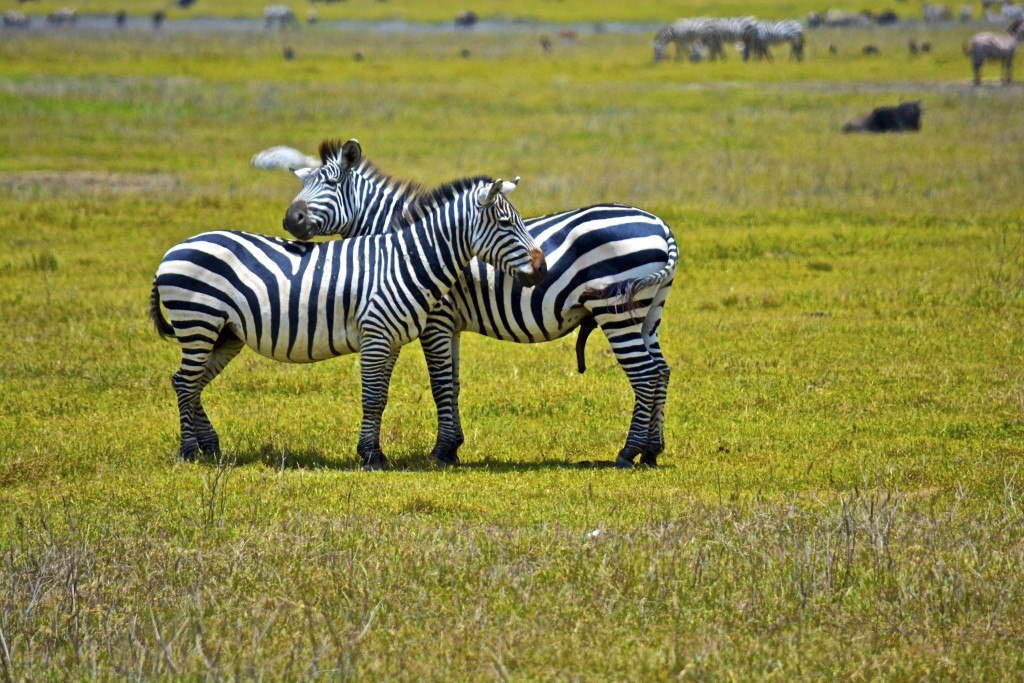 Zebras in the Ngorongoro Crater.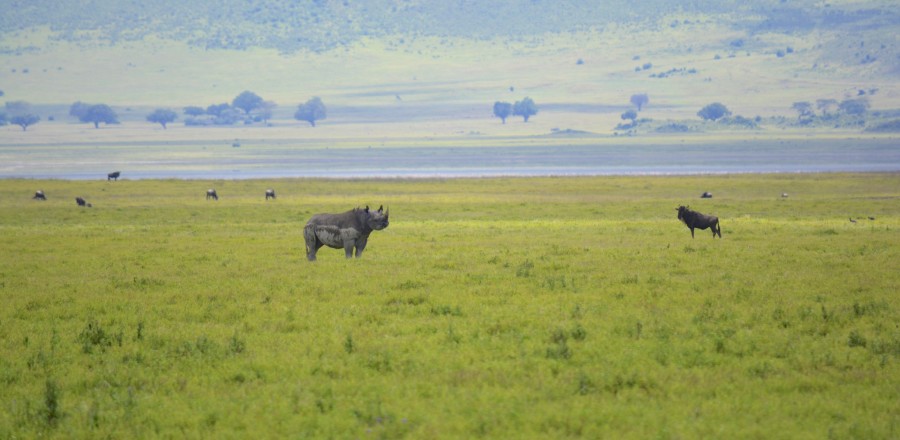 One of only a few black rhinos that we were lucky enough to see. As of this trip, we were told that there are only approximately 2,500 left in the world, down from around 60,000 in the 1970's.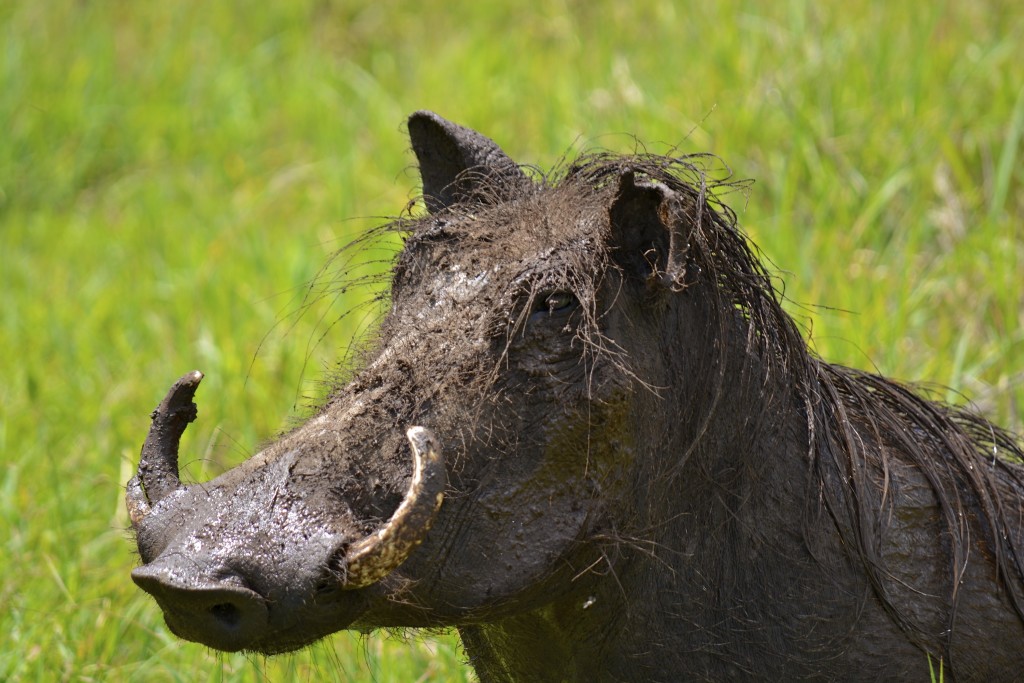 Warthog-so ugly that he's cute! We had a great laugh watching this guy scratch every inch of himself on a large rock.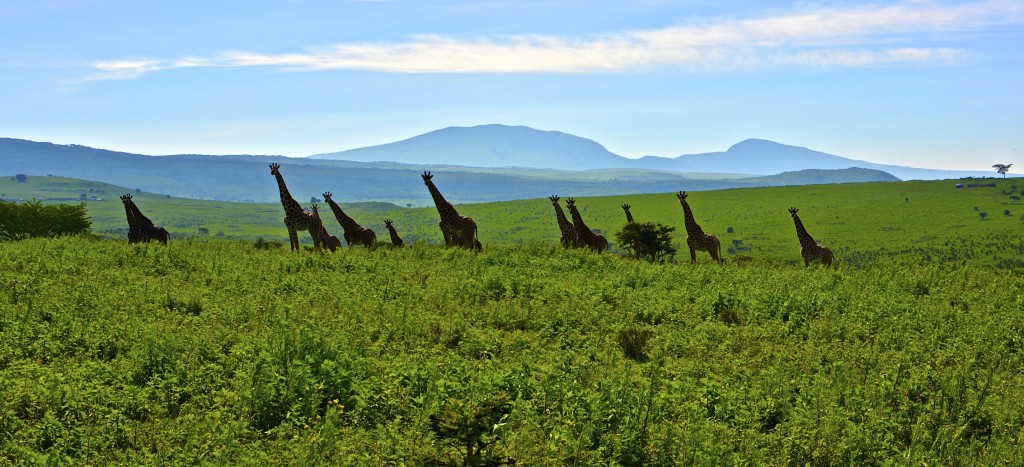 An incredible sight to see on our drive from the Ngorongoro Crater to Serengeti National Park.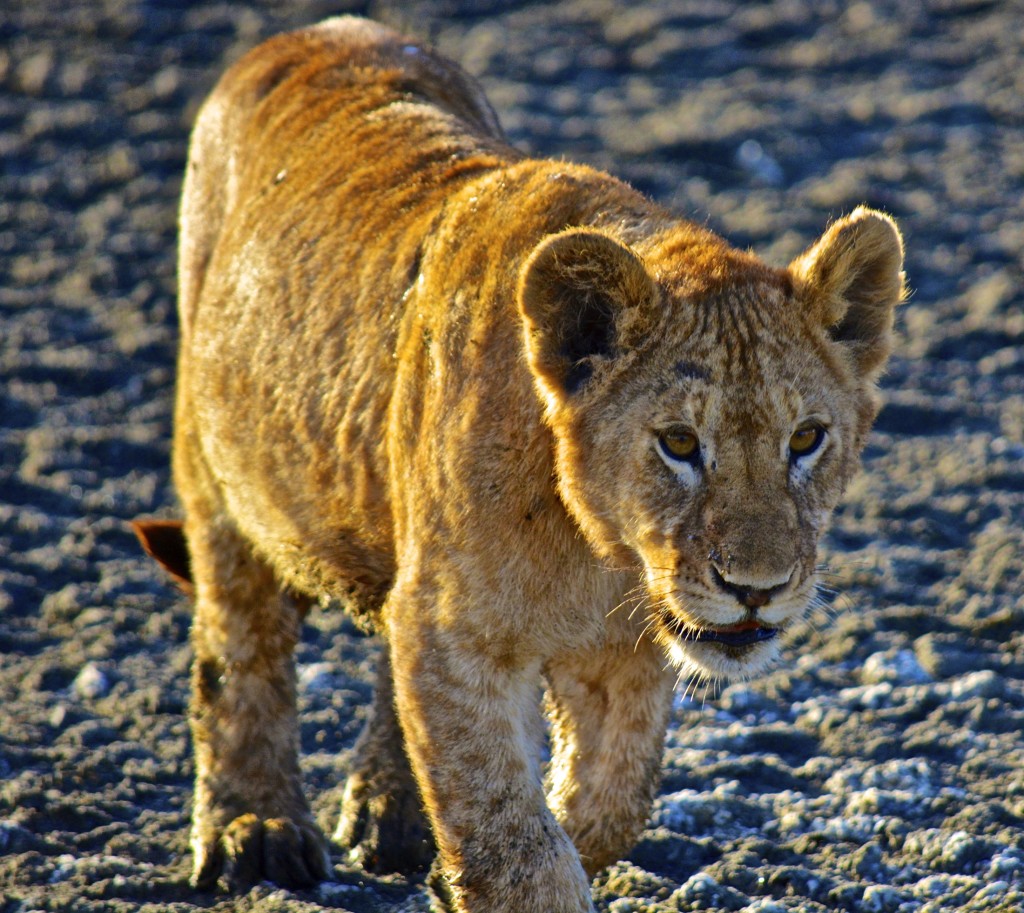 Lion cub on the prowl.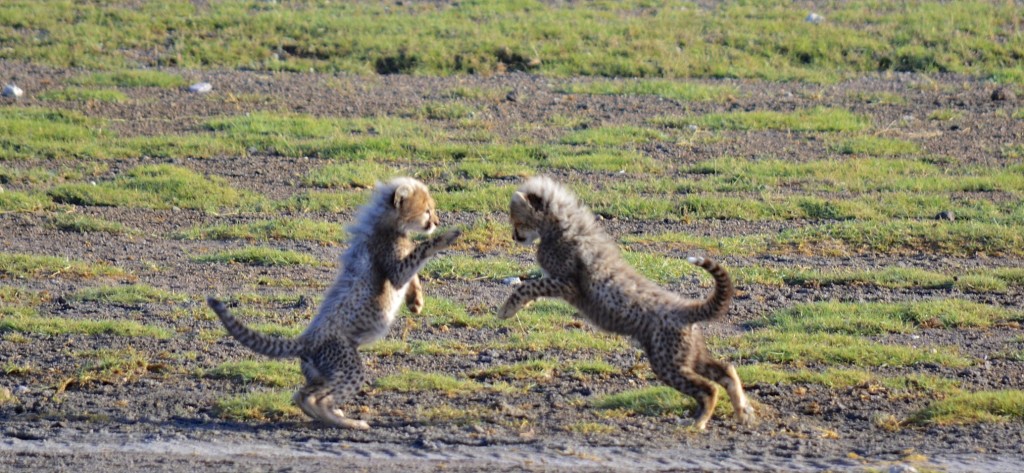 This is how we started one day-watching these cheetah cubs having a play session. When they finally tired out, they went with their mama into the grass and nursed before having a nap.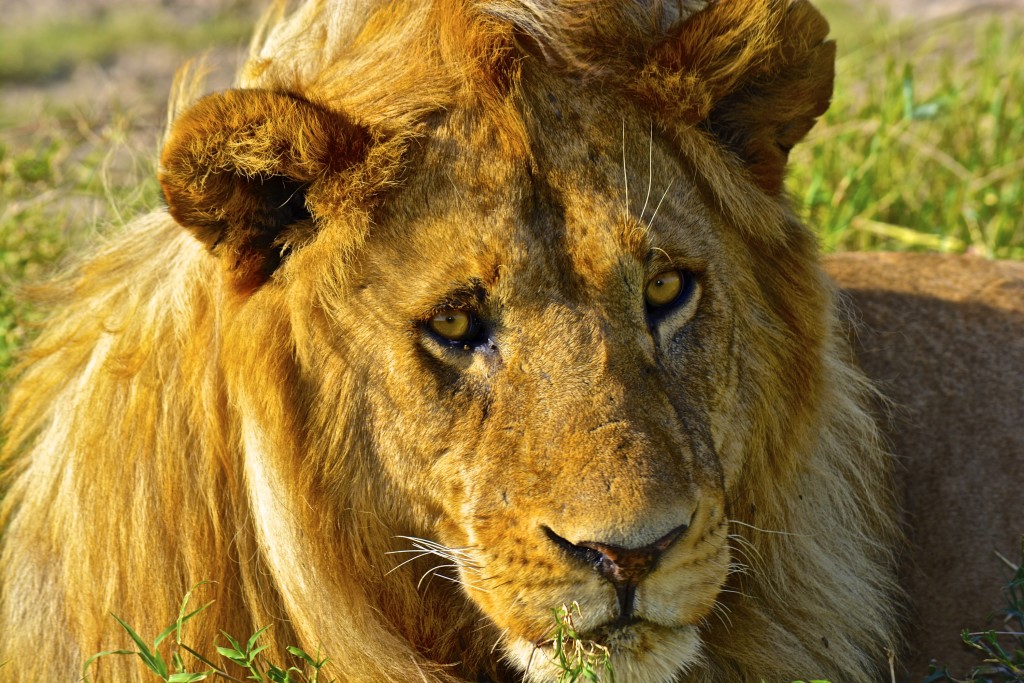 What everyone thinks is the "King of the Jungle"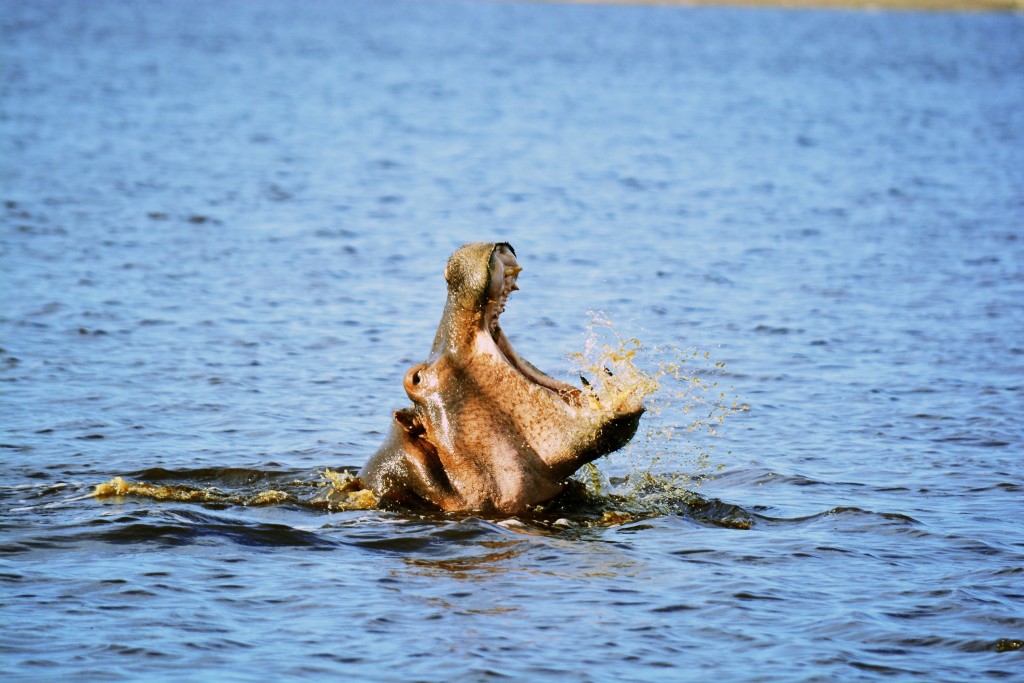 The real "King of the Jungle." Hippos are responsible for the most human deaths in Africa, and can run over 20 miles per hour. Who knew?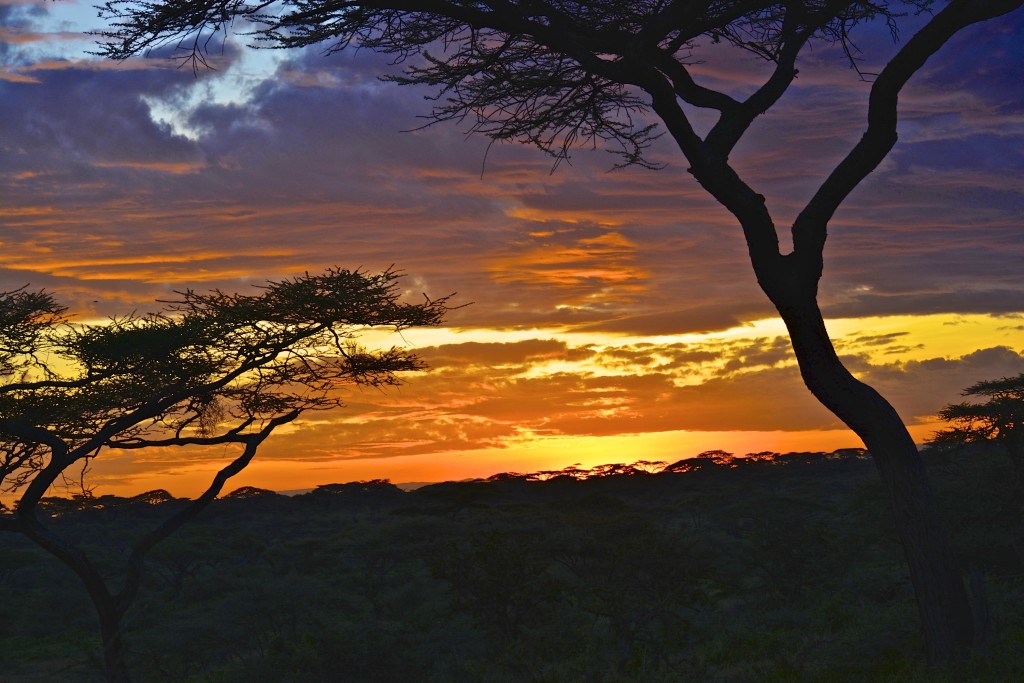 Sunrise over the Serengeti.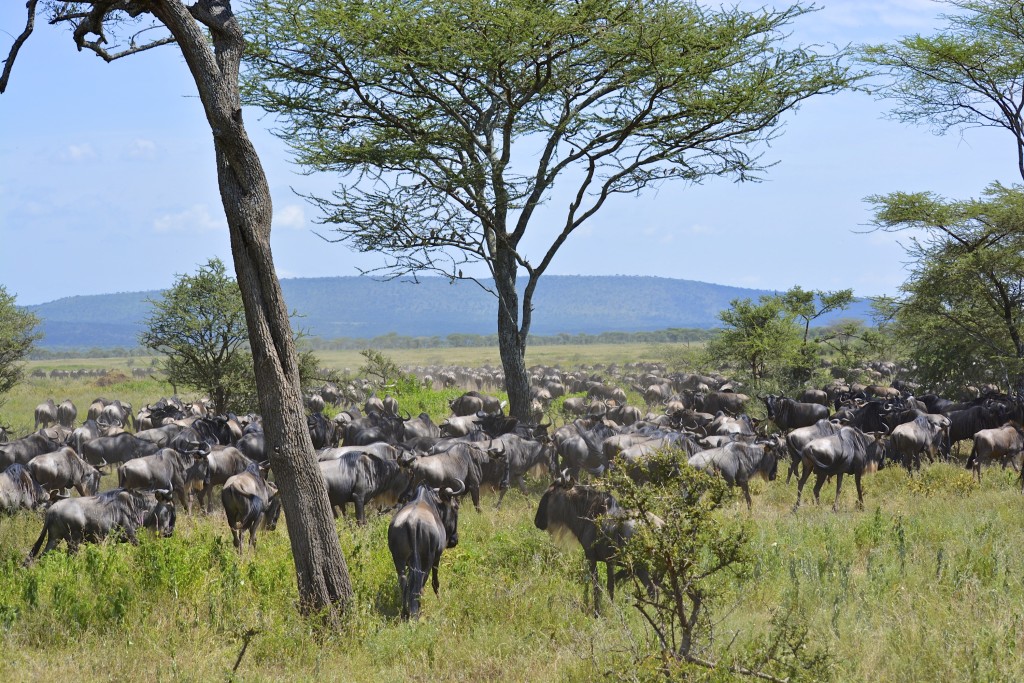 The great wildebeest migration-nearly 2 million wildebeest, and large numbers of zebras and gazelles migrate annually from the Serengeti to the Maasai Mara National Reserve in Kenya.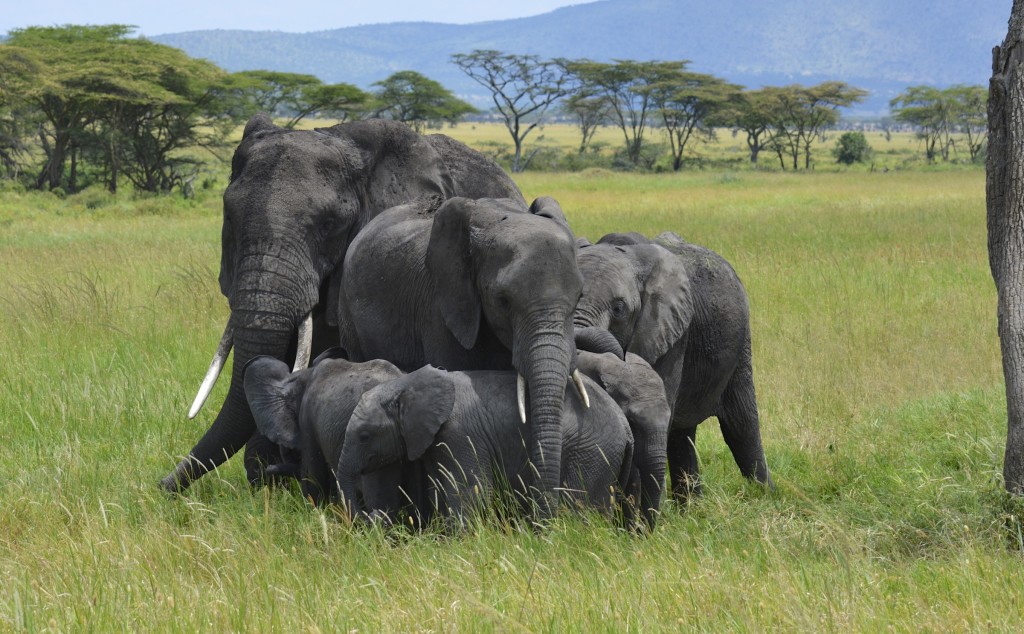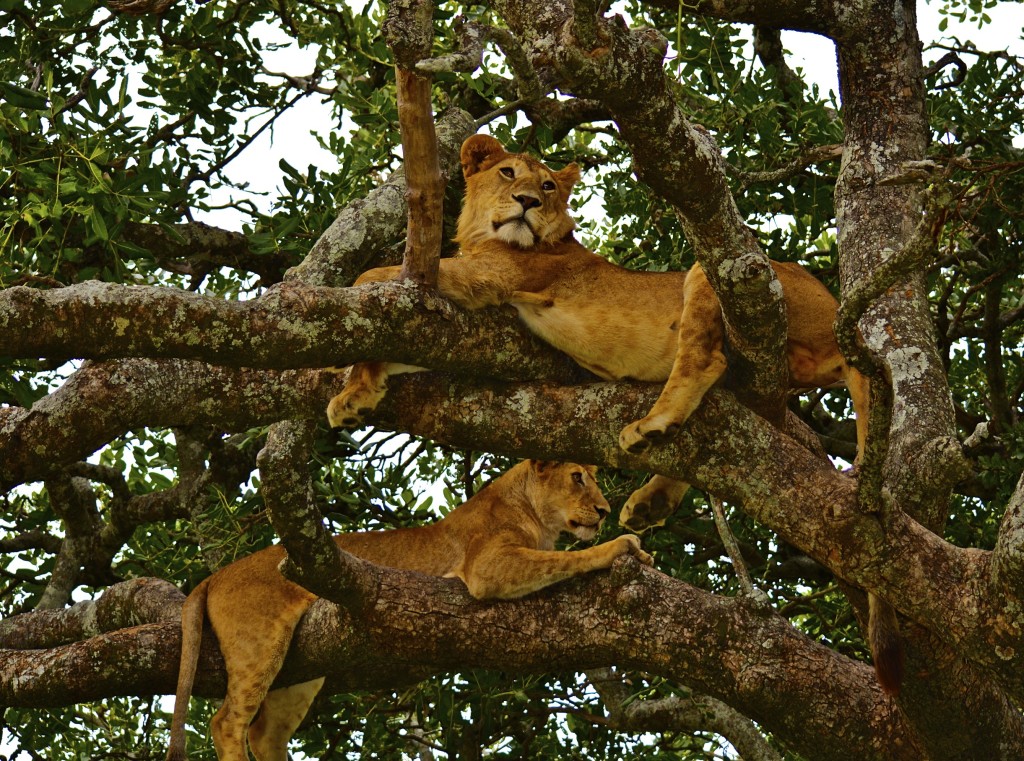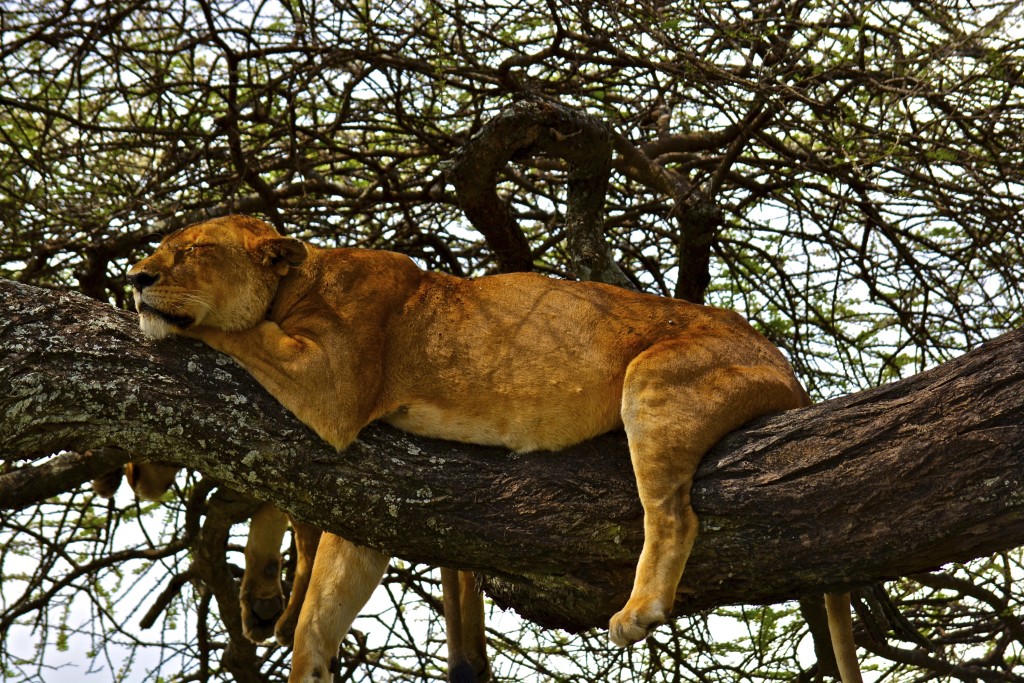 We came upon these lions sleeping in a tree. Their nap was disturbed, not by us, but by a herd of zebras that were traveling by. Suddenly they were thinking, "lunch time"!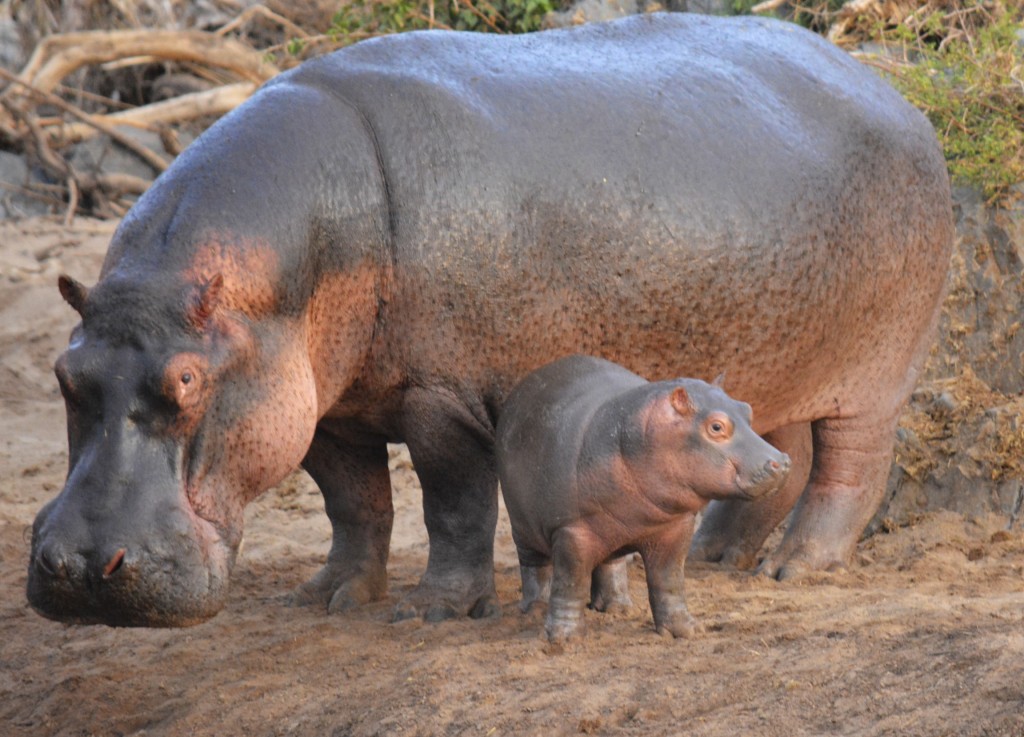 How could something so small and cute be dangerous? We got up early on our last day of the safari to check out the "Hippo Pool". It was an amazing, and amazingly smelly pond that serves as the home for more hippos than we could count.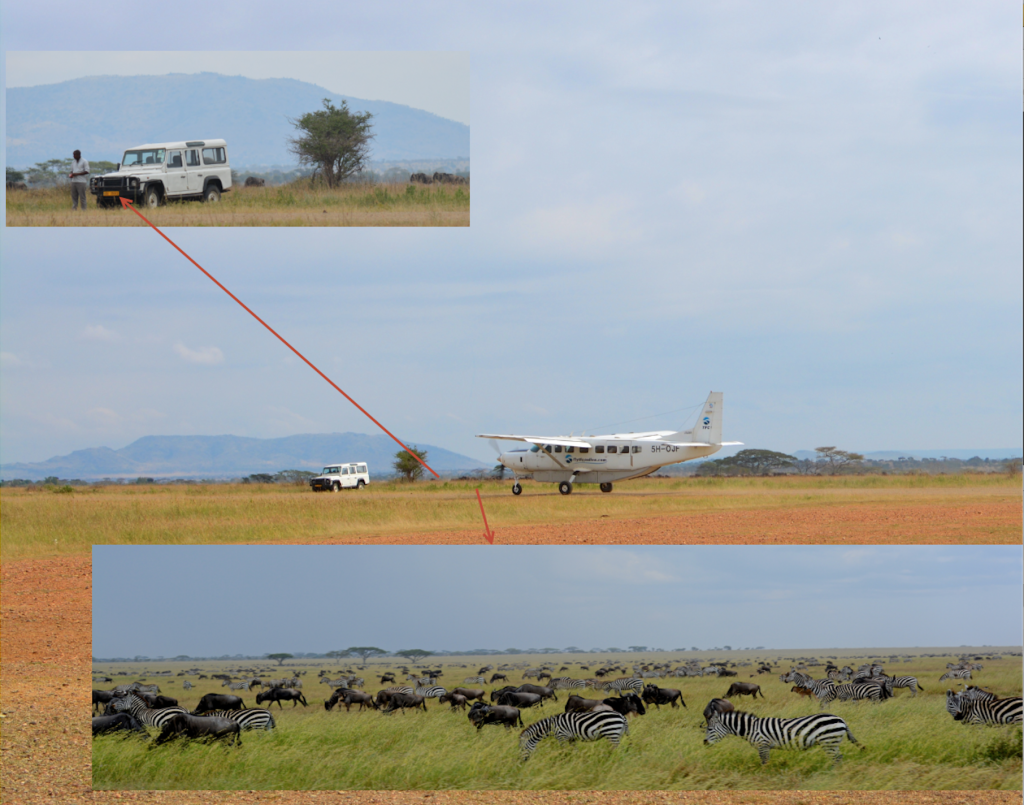 Our safari trip began as a drive from the city of Arusha to the Ngorongoro, then through the Serengeti. We flew back to Arusha from Serengeti International Airport, which consists of a small building and a dirt airstrip. The above is an illustration of the "safety measures" at the airport. The man with the white truck is there to run off any of the great migration that might make it's way onto the airstrip!
How we did it:
Hired a reputable guide service-plain and simple. We live near the Twin Cities and frequent a local mountaineering store. We met the owner of Destination Tanzania Safaris at an outdoor expo held at the store. He gave us some information, and a couple of months later we decided to delve a little deeper in by meeting with him to discuss the particulars.  We ended up booking the trip with him as he did a fantastic job of making us feel good about the trip we were about to invest in. Innocent, the owner and native Tanzanian, lives in Minnesota most of the year, and spends a few months each year guiding climbs and safaris. His brother runs the business office in Tanzania full time. Unfortunately most people won't be able to get this type of service prior to the trip, so we recommend doing a bit of research before booking. There are a large number of services for both Kilimanjaro and for safaris, encompassing every preference and budget. We tend to be very frugal, but we did splurge a bit for this trip. We booked somewhat last minute, so we ended up being the only people in our hiking group. Usually a trip like this has group discount possibilities as opposed to the solo trip we booked. We had large portion hot meals that were amazing along with some of the best service we've had anywhere during our hike. There were moments where we felt like we could have done with less, but we will say that when we saw "budget" companies feeding their hikers cold sandwiches, we were happy that we splurged! That being said, any way you get to the top of Kilimanjaro is the way to do it. Just do it.
Booked a private safari. Hiking with a group could be tolerable, and maybe even fun. But spending five days in a Land Rover with strangers-not so much. We were the VIPs, and our guide Ayubu catered the safari to the things that we wanted to do and see.
Our Itinerary:

Flight to Kilimanjaro International Airport via Amsterdam
Two nights in Arusha
Six nights, seven days spent on Kilimanjaro
One night to recover in Arusha
Begin driving to our final destination-Serengeti National Park

Stop over at Ngorongoro Crater
Game drive through Ngorongoro Conservation Area

Total of 5 days on safari
Flight from Serengeti airport to Arusha
Day spent at hotel in Arusha before flight home.